→
THIERRY VERGON
Director of The French Institute in Hanoi – L'Espace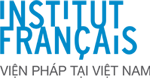 Nowadays, everyone has become a photographer. The proliferation of smartphones equipped with increasingly amazing capabilities, coupled with the possibility of broadcasting immediately for formidable audiences on social networks, have democratized an artistic practice reserved half a century ago for a privileged minority.
Why then organize a program that celebrates photography and photographers, when this practice is available for all? For Audrey Bazin, artistic director of the Camera Clara Photo Prize, "at a time when a dizzying flood of images is offered to everyone via the Internet (…), it has developed a very fashionable 'anything goes' attitude in photography, that has created confusion between medium, performance and artistic qualification."
It is precisely because knowing how to write does not make everyone a poet, that art and technique cannot be completely replaced by machines, however sophisticated they may be. The gatherings, exhibitions, and workshops offered to the public aim to reveal the talent, virtuosity, and originality that transforms a simple recording into a work that supports a story, which is the culmination of a thoughtful process. Photo Hanoi '21 reminds us that behind an image, there is always an author, and that, as photographer Willy Ronis said, "the camera looks, the eye sees".