Recently, the Hanoi Municipal Department of Culture and Sports in collaboration with the French Institute in Vietnam kicked off the Photo Hanoi'23 – International Photography Biennale.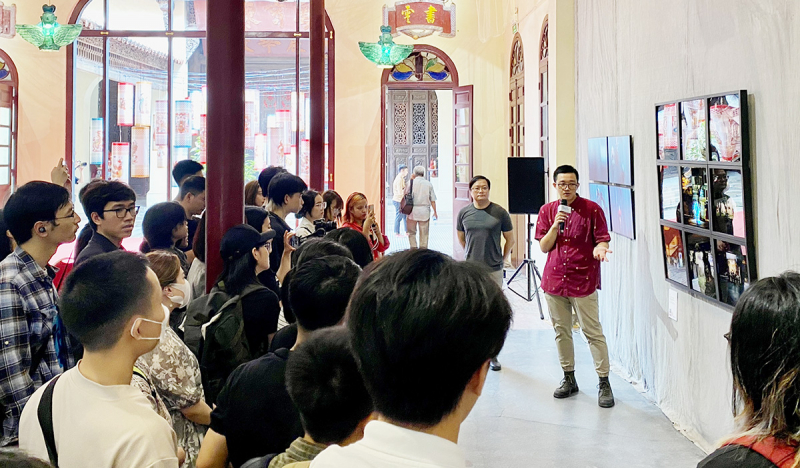 As an impressive event in the field of photography, the programme features a variety of activities such as photo exhibitions, talks and hands-on photography experiences.
Photo Hanoi'23 offers the public a fresh and fascinating look at contemporary photography in Vietnam and the world, contributing to introducing and promoting beautiful images of the capital and its people.
Speaking at the opening ceremony, Director of the Hanoi Department of Culture and Sports Do Dinh Hong affirmed that in the coming time, Hanoi will realise the city's initiatives in the application for joining the UNESCO Creative Cities Network by action programmes and plans to connect people to promote the city's culture and creativity while promoting linkage programmes between Hanoi and other creative cities in the region and the world.
Sharing viewpoint at the launching ceremony, photographer Nguyen Huu Bao consi10/05/2023, 18:30ders the exhibition an opportunity to promote Hanoi's culture. At the age of 70, he has been taking picture of Hanoi for more than 40 years.
The event is expected to become a rendezvous for photographers, artists, researchers and educators in the art field in Vietnam, while encouraging multi-dimensional dialogues on the role of visual language in contemporary contexts.
The Photo Hanoi'23 sees the participation of more than 100 Vietnamese and international photographers, curators, speakers and experts in the field of photography. More than 40 solo and group exhibitions and side activities will be held within the framework of the event.
The event will last until June 3, in 22 Hang Buom street.
By Kim Khanh
Source : PUBLIC SECURITY NEWS