(VOVWORLD) – Exhibitions open to visitors from all over the world will be organized in several districts of Hanoi as part of Photo Hanoi'23, the first international photography biennale in Vietnam, which opened on Friday.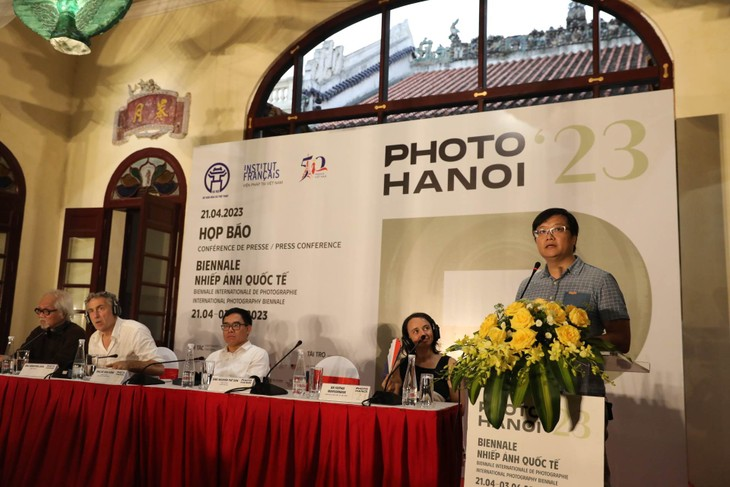 Photo Hanoi'23 initiated by the French Institute in Vietnam aims to popularize works of Vietnamese and international photographers through exhibitions and film screenings. According to photographer and curator Nguyen The Son, Biennale is as popular as the Olympic Games but remains little known in Vietnam.
Mr. Thierry Vergon, Director of the French Institute in Vietnam, said, "In Vietnam, there are a lot of interesting photographers but they do not have international careers. This is why we wanted to organize this event to help the development of the arts in photography, to create links with international partners, and with other countries".
The projects will present hybrid artistic expressions based on photographic techniques, old collections of famous photographers, works by young photographers presented for the first time in a solo format, and a selection of works by female photographers.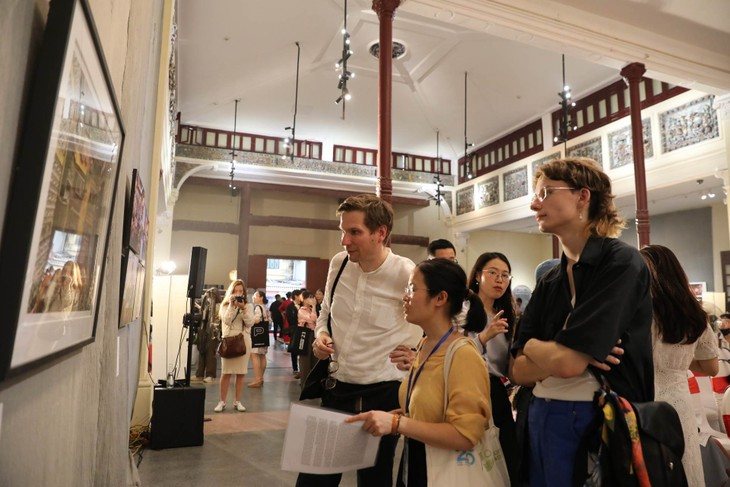 "I'm very interested in photography. So, wherever I can have look at photos, I'll be there. And it's very interesting to see the works of other photographers, what's important to them and their styles." said Mrs. Doris of Germany.
"In this Biennale exhibition, I have 7 pictures, which belong to the series 'Hanoi at night', displayed. For me, Hanoi has different features which inspired me for my photography career," said Sébastian Laval, a French photographer.
Photo Hanoi'23 also includes roundtables, debates, workshops and training sessions.
The event, which celebrates 50 years of Vietnam-France diplomatic ties, will run until early June.
Thu Thao-Bao Cham
Source : VOVWORLD